Completing a tax return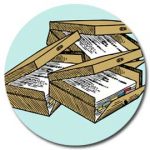 If you need to complete a tax return, you will need to provide HMRC details of how much money you have earned during the tax year and how much it has cost you to earn that amount. As well as direct costs, and other obvious expenses such as telephone and power, you may be able to claim numerous other expenses.
As each business is as unique at it's owner, it is important that we speak to you first to get all the information that we need. Our specialist Tax Advisers will speak to you directly about your individual situation; they will be able to give lots of general advice, and will calculate what expenses you are able to claim. They will make sure that you do not miss out on anything.
To find out more, Contact Us or see How It Works.
Call our friendly team at Easy Accounting Services today: 01834 218584
Jump straight to : Tax Rebates…Online £99 Self Assessment…Traditional Accountancy Services…VAT…Top