Self assessment tax returns
Call us today to speak to an experienced member of our team and find out how we can take the hassle out of completing your self assessment tax returns
Free No-Obligation Consultation
Call Us Now: 01834 218584
Monday – Friday: 9 AM – 5 PM
Easy Accounting Services Ltd are a team of accountants based in Pembrokeshire, offering a wide range of services and support to small businesses and individuals from all over the UK. As our name suggests, we make things as easy as possible for you when dealing with us.
With over 20 years of experience in tax accounting, we take the hassle out of preparing and filing your self-assessment tax return.
Our taxation experts have an up to date knowledge of tax allowances and will work to minimise the amount of tax you have to pay.
We pride ourselves on our high standard of work and excellent customer service.
You must submit your self-assessment tax return by the deadline: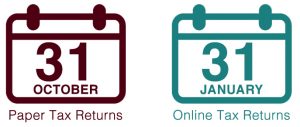 Call Us Now: 01834 218584
Monday – Friday: 9 AM – 5 PM
Or, Request A Call Back:
[contact_bank form_id=2]A fully qualified
self assessment
tax advisor from Easy Accounting Services will call you, usually within 1 working day.
Our Happy Customers
"Lisa is amazing. Very professional and reliable. A dream to have doing the books and very friendly. Highly recommend."
Mrs Jodie-Marie Clarke, Pembroke
"I am very pleased with the work Easy Accounting Services have done for me, they have saved me lots of time and money and I would definitely recommend them."
Mr A Probert, Pembrokeshire